Meet The Owner

Julie Brodie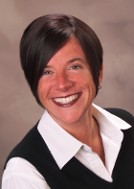 Even though I'm not entirely comfortable talking about myself, I can sum up the secret to my success in one word – COMMITMENT. It's what has made me a success in nearly every aspect of my life and it's why you should hire me for all your real estate needs.
I started my career in the automotive industry, selling luxury vehicles at Highline. From the beginning, I was committed to being successful and to doing the best job I could for my clients. Within just a few months, I was ranked among the top three salespeople on a sales force of almost 500 people. For over 20 years, I was committed to enthusiastically building my business and delivering first class service to my clients. Since then, I have built an incredibly successful real estate business founded on that same formula.
As a top real estate agent in Northern Virginia for over a decade, I still take great pride in my commitment – to high quality service, open and continuous communication, and prompt closure. I bring a proven sales record of selling homes in less than 30 days for top dollar. I make this process less stressful and more exciting for my clients; that is my promise to you!